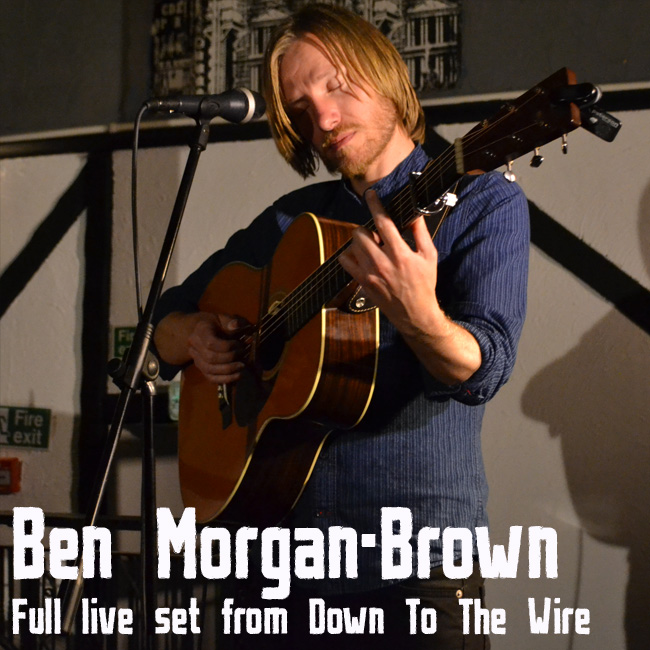 Down To The Wire is Creative Culture South West's monthly singer songwriter evening. Each evening five musicians play their own original music, no covers allowed!
The full set Episodes are the full sets of the acts playing the evening.
Episode 3: Ben Morgan-Brown
Ben Morgan-Brown writes intimate & reflective songs featuring open-tuned guitar, ethereal vocals & obliquely personal lyrics that tip the hat to Nick Drake, Bert Jansch, Michael Chapman et al whilst still maintaining a unique musical style & identity.
Recorded on: Tuesday 2nd October
Share
|
Download