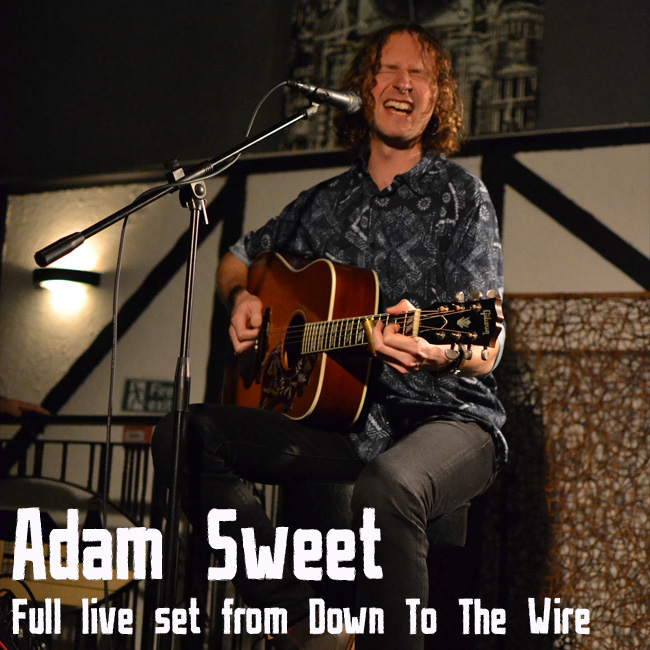 Down To The Wire is Creative Culture South West's monthly singer songwriter evening. Each evening five musicians play their own original music, no covers allowed!
The full set Episodes are the full sets of the acts playing the evening.
Episode 5: Adam Sweet
Adam Sweet plays a unique blend of blue-eyed blues and soulful southern rock. Taking his cue from the sweet sounds of Little Feat and the Allman Brothers, married to the driving guitar style of Rory Gallagher and the British blues boom sounds of Free and early Fleetwood Mac, he's carved out a territory between Nashville and the classic rock riffs of the 60s and 70s. With an expressive vocal style, expertly piercing guitar work and growing song-writing credits, Adam plays some of the most compelling blues-rock in the UK.
Recorded on: Tuesday 6th November
Share
|
Download