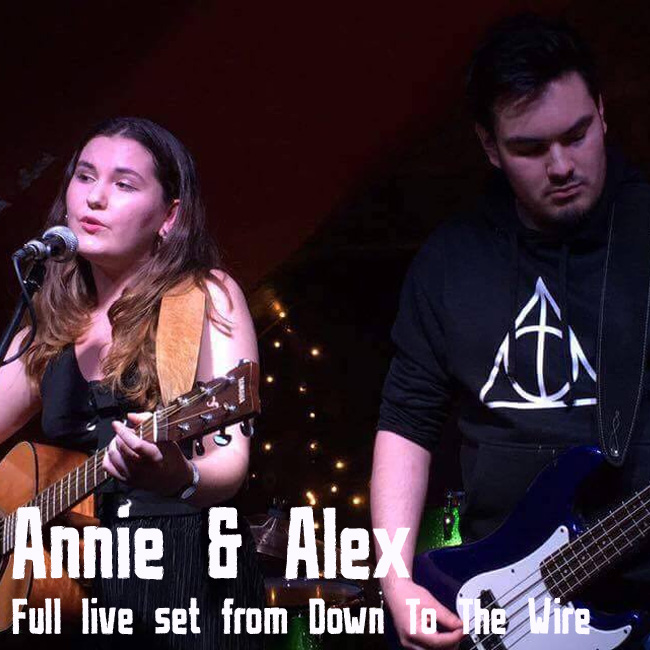 Episode 16: Annie & Alex
Originally from London, this duo with Alex on bass and Annie on vocals and guitar are currently studying at Exeter University. 
Down To The Wire is Creative Culture South West's monthly singer songwriter evening. Each evening five musicians play their own original music, no covers allowed!
The full set Episodes are the full sets of the acts playing the evening. To find out when the next night is see our listings.
Recorded on: December 4th
Share
|
Download