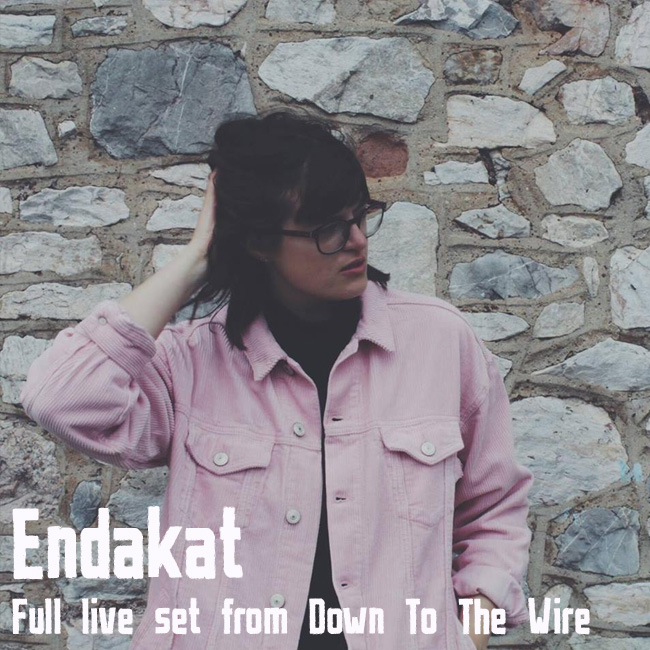 Episode 8: Endakat
Former front woman of the Sunvains has gone solo!
With her musty almost Velvet Underground tones Endakat has started to create herself a foothold in the music world. Some of her music may sound a little bubblegummy on the surface but it's actually got a lot more going on and it's kind of got an otherness, which is very enticing.
Down To The Wire is Creative Culture South West's monthly singer songwriter evening. Each evening five musicians play their own original music, no covers allowed!
The full set Episodes are the full sets of the acts playing the evening. 
Recorded: December 4th 2018
Share
|
Download