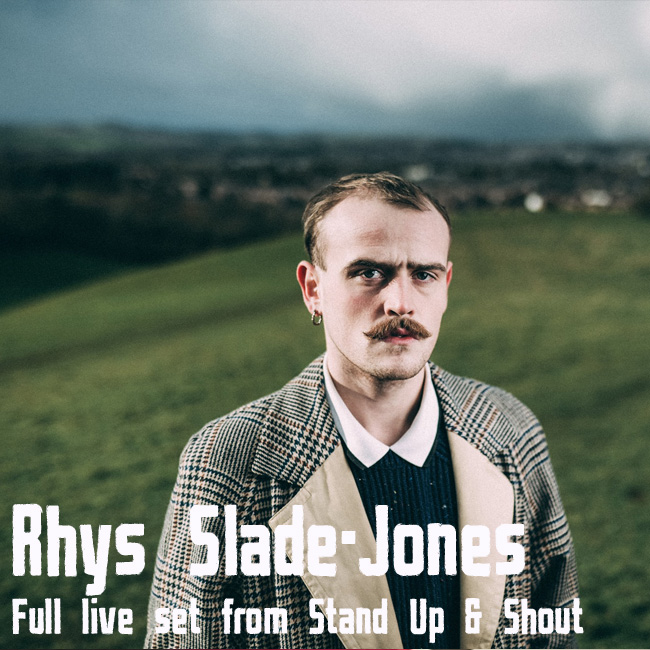 Episode 1: Rhys Slade-Jones
 Rhys is Exeter's wonder from Wales!
Slade-Jones' style is nearly impossible to pin down, his deconstructed drag show is a mix of autobiographical theatre and stand-up comedy.  he's energetic, bold, with a high physical energy.  There are some richly visual moments, and Slade-Jones certainly has the eye for an image on stage.
We Stand Up are the sets performed by those performing at Exeter's only Open Mic Comedy night, Stand Up & Shout.
The full set Episodes are the full sets of the acts playing the evening. To find out when the next night is see our listings.
Recorded on: December  11th
Share
|
Download